Effective mass: 8g
Over distance: 18mm
Effective length: 235mm
Installation distance: 217mm (spindle to pillar)
Weight: 340g
Recommended range of cartridge: 10g maximum (assuming 2G tracking power is 12g in total)
Using the same geometry of 25 tonearm as a.c.t., nanotube one is almost indistinguishable from the surface. However, nanotube one is named after carbon nanotubes, which are implanted with carbon fibers during Wilson Benesch's manufacturing process. As a result, nanotube one is 30% stronger than a.c.t.25 and has enhanced damping performance.

Inspired by nature, the tapered tube form of nanotubes is highly optimized geometry. To understand its benefits, it is necessary to consider carbon fibers at almost micro levels. Every carbon wire is almost invisible to the naked eye. Each fiber is about 25 times smaller than the hair of a human, which gives it the maximum stiffness. Therefore, by arranging the carbon fibers in a regular way along the helix, we give the maximum torsional stiffness and enhance the damping performance on millions of carbon fiber filaments.


However, the real artistry of nanotube one occurs at the micro level, far beyond the resolution of all objects except the human eye and the most advanced microscope. Structurally speaking, carbon nanotubes are tubular cylinders of carbon atoms with a diameter of 1 / 10000 that of human hair. However, at the individual tube level, these structures exhibit 200 times the strength and five times the elasticity of steel, making them the strongest and most damped structures ever found. Wilson Benesch injected carbon fibers into the epoxy resin rich in carbon nanotubes, resulting in cross-linking at the molecular level and the formation of carbon fiber nanotube composite structure.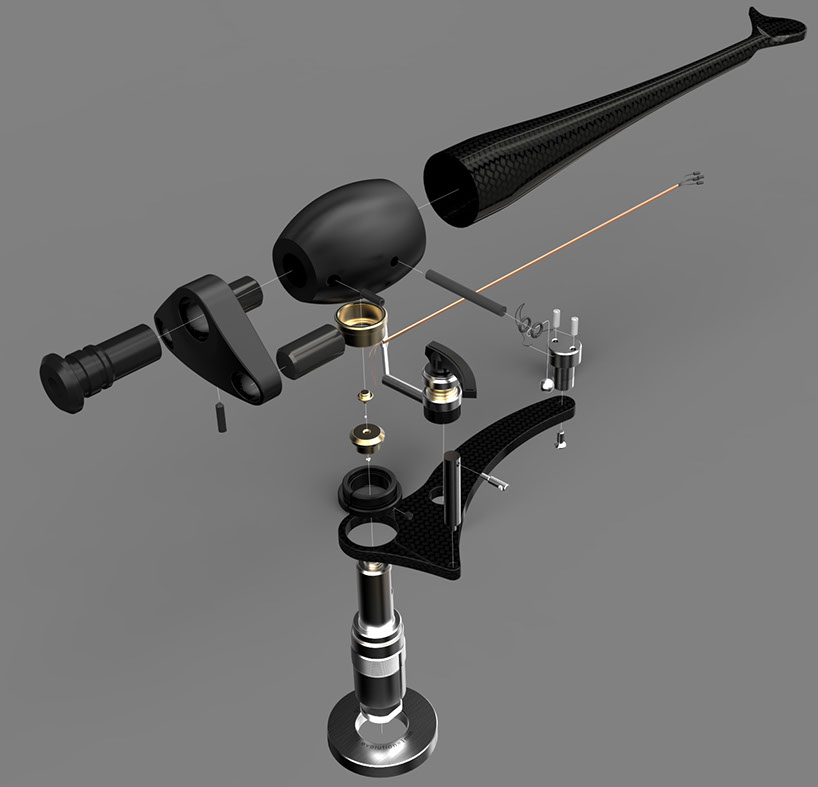 Other improvements have been made to the nanotube one counterweight design. Wilson Benesch once again sought material science to gain performance advantages by deploying tungsten counterweights behind moving bearings. Tungsten has the same density as other rare earth metals, such as gold and platinum, and is twice as dense as aluminum, so its quality is very high. This enables Wilson Benesch to reduce the length of the stabilizer bar, maintain the quality of the structure around the central axis of the bearing, and improve the stability of the whole sound arm structure.

Nanotube one is a highly evolved design, which has developed after decades of iterative design improvement. With the latest materials science and advanced manufacturing technology, Wilson Benesch has undoubtedly created the strongest and most damped sound arm today.