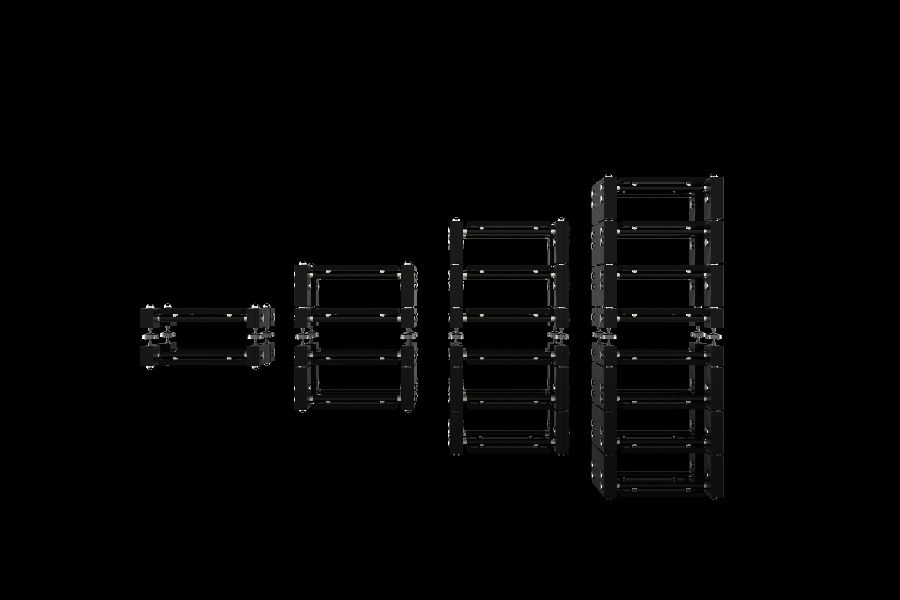 Developed through extensive testing with industry-leading audio components, R1 is the most advanced hi fi rack ever. The design details on R1 indicate a special attention to detail and a "holistic Engineering" approach to product design. Each component works in concert to create an energy management system that absorbs unnecessary structural resonances from sensitive audio components.

The striking integral R1 "vertical node" is machined internally with a tolerance of 0.02mm. Each level in the R1 rack consists of two vertical nodes assembled from six high-quality POM blocks. The material is selected for its hardness and machinability, which is very similar to aluminum and has the advantage of good damping.
R1 vertical node is cross-linked by elegant carbon fiber "isobars", which forms the support of marine laminated plate frame. The 14 mm long reinforcement is bound together by precision machined sleeves at both ends and runs through the center of the isobaric line and bears tons of pressure on its length. This improves the energy transmission path along the carbon fiber tube, creating a path between the sensitive audio component and the node that draws the unwanted energy, otherwise the path will be shown as resonance in the audio component, away from and into the node that absorbs and dissipates energy.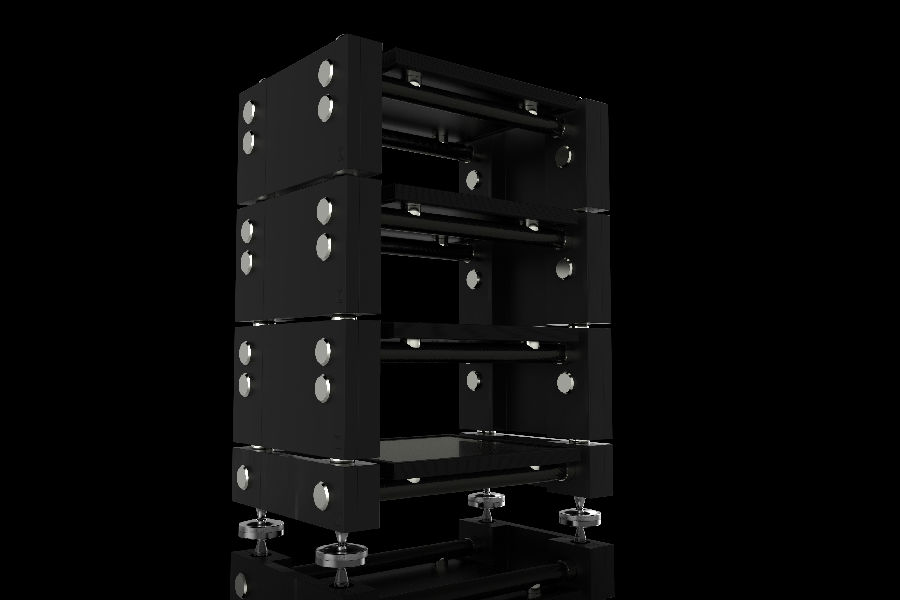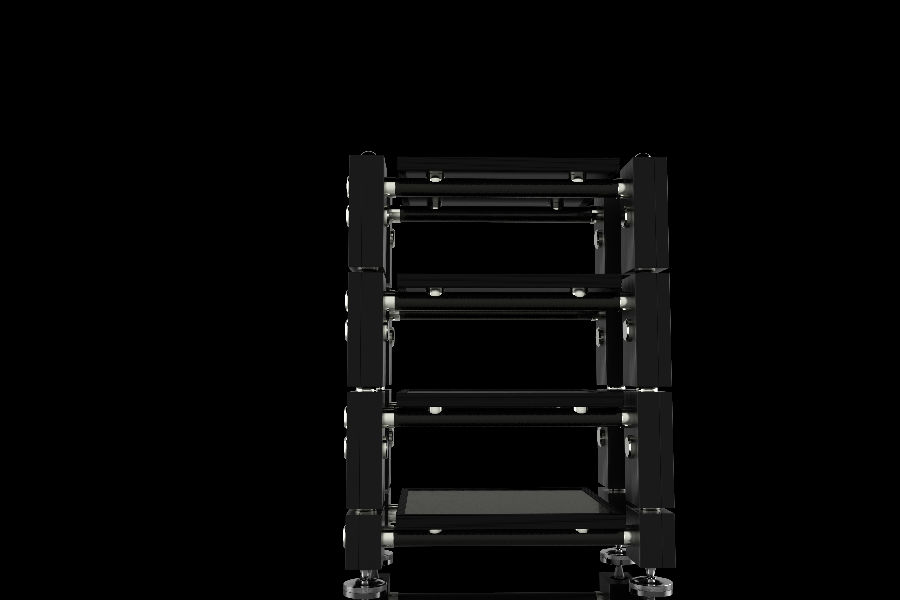 At the interface between the carbon fiber isobar and the marine plywood shelf, Wilson Benesch designed a cup with grooves, which was precision machined to produce two points of intersection with the carbon fiber.

Each R1 frame is connected to the next four giant 500g chromium steel balls, which are kinematically located on the adjacent R1 frames with four slots. The interface brings a reassuring feeling to the whole design; when each R1 rack is placed on the next rack, there will be a clear sense of accuracy. However, the node is a functional design element, and the node specifies that the ton pressure is equally concentrated through four nodes.
The R1 is modular, fine-tuning and comes with four spikes that are removed directly from the same shelf as the cardinal speaker. Kinematically, four spherical bearing spikes are fixed in four floor cups, and three spherical bearings are fixed in the three cups to form the final energy node.