Unit:26 x 1 "circular ribbon treble, 1 x 75" ribbon midrange,
12 x 12 "ribbon aluminum cone bass
Impedance:4ohm
Sensitivity: 91dB
Frequency response: 16Hz - 40KHz, + / - 3dB
Division: 3-way Division
Output power: 6 1000W servo drives per channel
Weight: 545kg per channel, each side
Dimensions (system consists of four towers)
Divider: h 6 ″ x W 12 ″ x D 18 ″
Medium / treble panel: H 90 ″ x W 41.5 ″ x D 5 ″
Bass Tower: H 90 ″ x W 15.5 ″ x D 19 ″
Each servo bass amplifier module: H 11x w 12 ″ x D13 ″
Genesis Dragon speaker system is the latest generation of flagship speaker system based on the early Genesis "G1.1" flagship speaker system. It is the culmination of an uncompromising recreation of a live music event created specifically for music lovers. It traces its history back to the 1993 blockbuster "G1.1" linear dipole sound source flagship speaker system, and goes all the way back to 1977 Genesis founder Arnie Nudell's famous IRS sound system.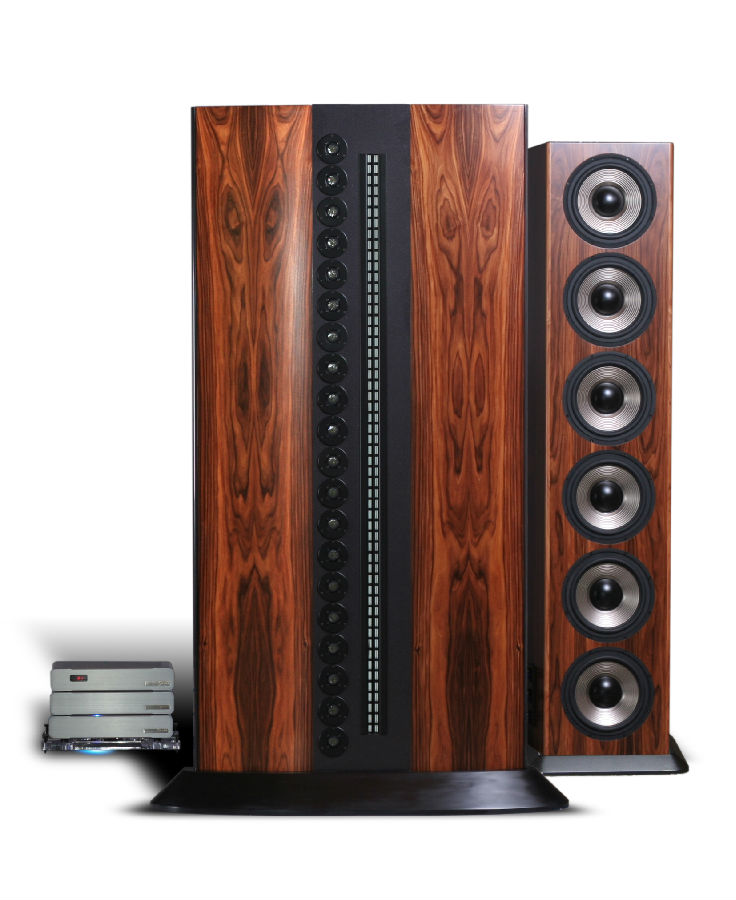 This state of the art pole level system design, with virtually no dynamic range restrictions, recreates the highest level of live listening in terms of frequency response, or width, width, and height of the sound field. This loudspeaker system, which is the largest in the world in terms of size and weight, is full of dynamic sound, wide range, strong bass, and amazing power, showing unmatched momentum and drive, if properly furnished.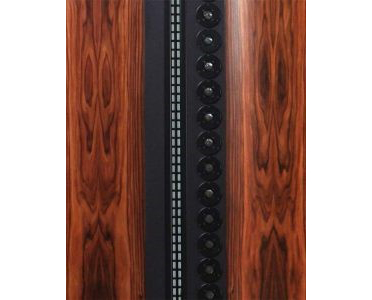 The Genesis Dragon speaker system is a quadripartite tower speaker system with a separate midtreble "screen" tower and a servocontrolled bass tower. Baffle the separate design can make high and intermediate frequency was placed in the best position to listen to, and achieve the best sound field and imaging, while bass tower in the room the best listening position can achieve smooth and extension of low frequency response, at the same time, Genesis of Dragon bass tower provides its own servo control amplifier, which means that the need for a big power to drive the woofer, work in low power amplifier, at the same time ensure tones and spatial characteristics, and is within the scope of the whole and better harmonic eliminating low distortion.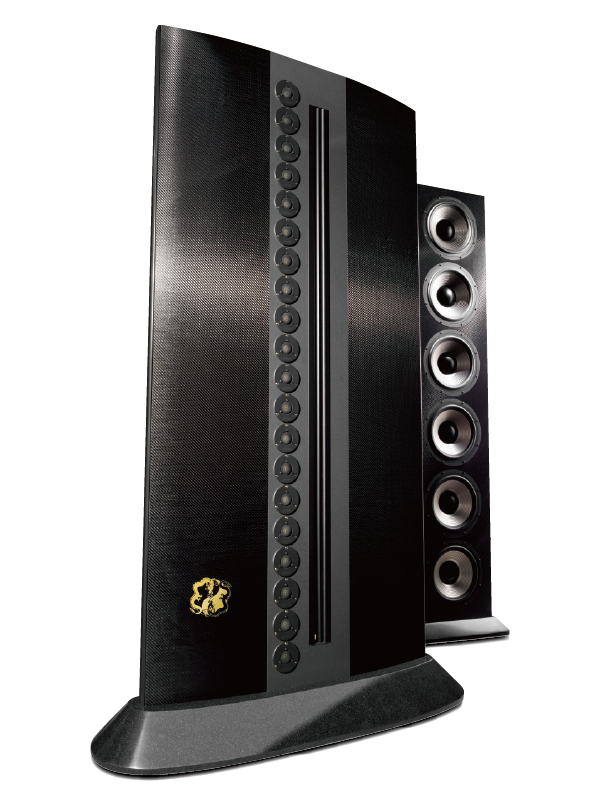 Alt "screen" tower of arc mask with linear dipole source array type high monomer composition, can great improve the high pitched scattering in the vertical and horizontal "reflection" and make the floor and ceiling wall greatly reduced "reflection", on the two channels of sound imaging has the incomparable advantage, easy to achieve wide and spacious sound field.