Unit:
1 x 1 "WB semisphere treble;
1 x 7 "WB tactic 2.0 midrange;
2 x 7 "WB tactical 2.0 isobaric bass
Impedance: 6 ohm; minimum 4 ohm
Sensitivity: 89dB on 1m axis, 2.83v input
Frequency response: 38hz – 30kHz + / - 2dB
Height: 147.5cm
Width: 24.5cm
Depth: 43.5cm
Weight: 70kg / piece
Wilson Benesch endeavor is a bookshelf speaker in memory of the famous British navigator and explorer captain Endeavour, a British Royal Navy vessel used by Captain Cook on his first round the world voyage, adopts leaping technological innovation and original design aesthetics. The curved box is combined with innovative engineering materials such as carbon fiber cloth, aluminum alloy steel and logs, which improves the structure of the horn box to the toughness level of formula one F1.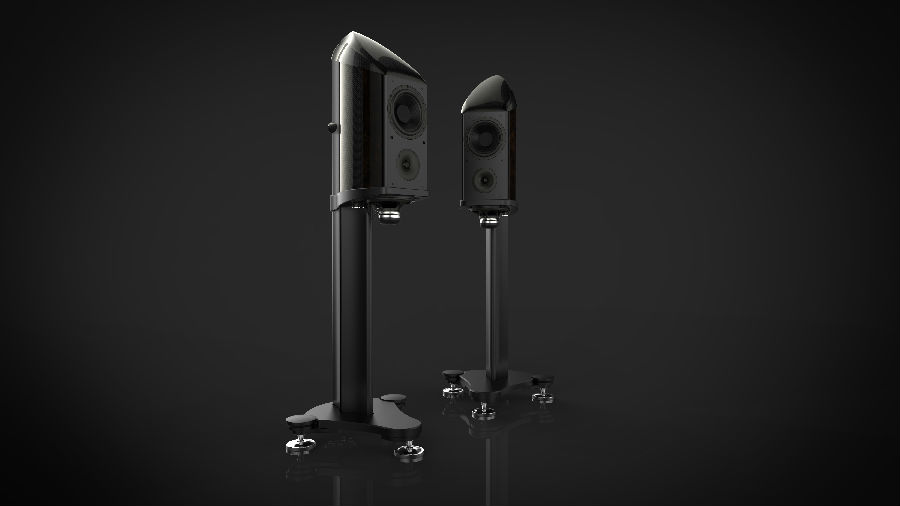 All the units are designed and made by ourselves, and Wilson is responsible for the design and manufacture of both the cabinet and the loudspeaker unit Benesch finished it by himself. The front baffle is loaded with the new semisphere tweeter and tacticII bass. The other group of tacticII bass is installed on the bottom of the aluminum base shell to work in the way of constant pressure bass drive. A carbon nano case cavity is applied behind the midrange unit to isolate the influence of bass on the midrange unit. Wilson Benesch endeavour speakers are 1.47 meters high and each weighs 100 kg. The box is based on a beautiful thickened tapered aluminum alloy shell, with carbon composite bearing wall and top cover. Every detail of endeavour exudes super high quality and exquisite luxury.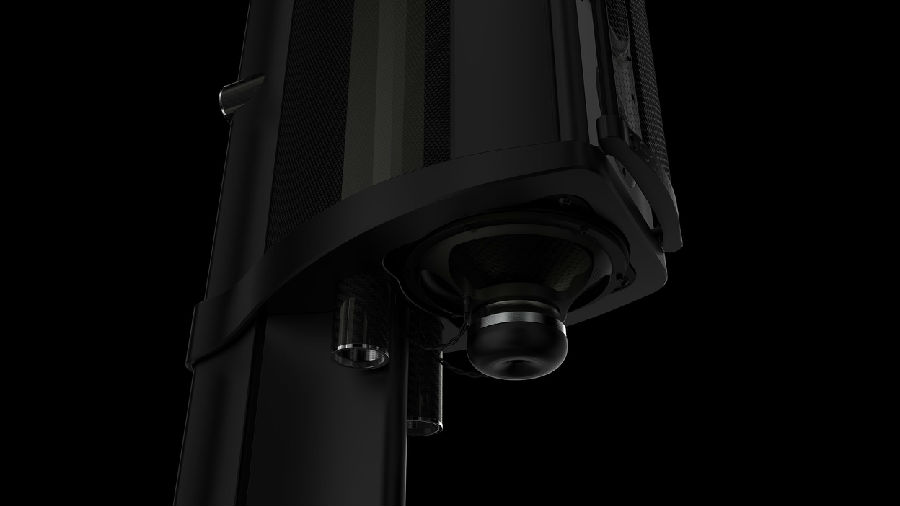 The box design of carbon nanotechnology, the independent cavity loaded in the Endeavour box is made of carbon nanofiber composite material. The strength of the light carbon nanofiber cavity is nearly 100 times higher than that of the same volume steel. The hardness is equivalent to that of diamond, but it has good flexibility, good strength, elasticity, fatigue resistance and isotropy, which gives the composite material a good application prospect Performance is greatly improved. Wilson Benesch endeavour is also the first speaker with carbon nanotechnology in the audio market. The application of carbon nanotechnology chassis is a great breakthrough in the design of high-performance speakers.